2009 PROJECT HOOP CONFERENCE
VIDEOCONFERENCE CONNECTS NATIVE THEATER ARTISTS IN SIX LOCATIONS AROUND INDIAN COUNTRY; PARTICIPANTS AGREE TO FORM NEW PLAYWRIGHTS GUILD, NATIVE THEATER ALLIANCE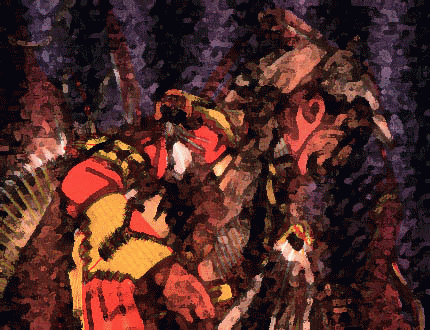 "Let me try to stimulate your imagination. There are 512 or so Indian tribes in the United States today. If each one were to establish and sponsor its own theater company, and produce just one new work based on its history, culture, and heritage, we would have 512 new works for the theater. And if only half of them were to do this - in some fantastical dream-come-true - then there would be 256 new Indian plays. The theater can help us in so many good ways. Theater is one of the most accessible of the performing arts, and we should begin immediately to create new Indian theaters."
- Hanay Geiogamah
(Kiowa/Delaware), Director, Project HOOP